Welcome to the breathtaking world of Manuel Antonio National Park! Located on the central Pacific coast of Costa Rica, this natural paradise is one of the country's most visited attractions. With a rich biodiversity, pristine beaches, and stunning landscapes, Manuel Antonio National Park offers an unforgettable experience for nature lovers, adventure seekers, and beachgoers alike.
One of the best ways to experience this magical place is by staying at the Hotel Villas Lirio, a charming and comfortable hotel located just a few minutes away from the park's entrance. With a serene atmosphere, friendly staff, and convenient location, Hotel Villas Lirio is the perfect base for exploring the wonders of Manuel Antonio National Park.
But before we dive into the hotel, let's explore the park's highlights and what makes it so special.
With an area of only 680 hectares, Manuel Antonio National Park packs a punch when it comes to biodiversity. The park is home to over 100 mammal species, including monkeys, sloths, raccoons, and coatimundis. It also boasts over 180 bird species, including toucans, parrots, and motmots. The park's lush vegetation includes tropical rainforests, mangrove swamps, and pristine beaches, making it a paradise for nature enthusiasts.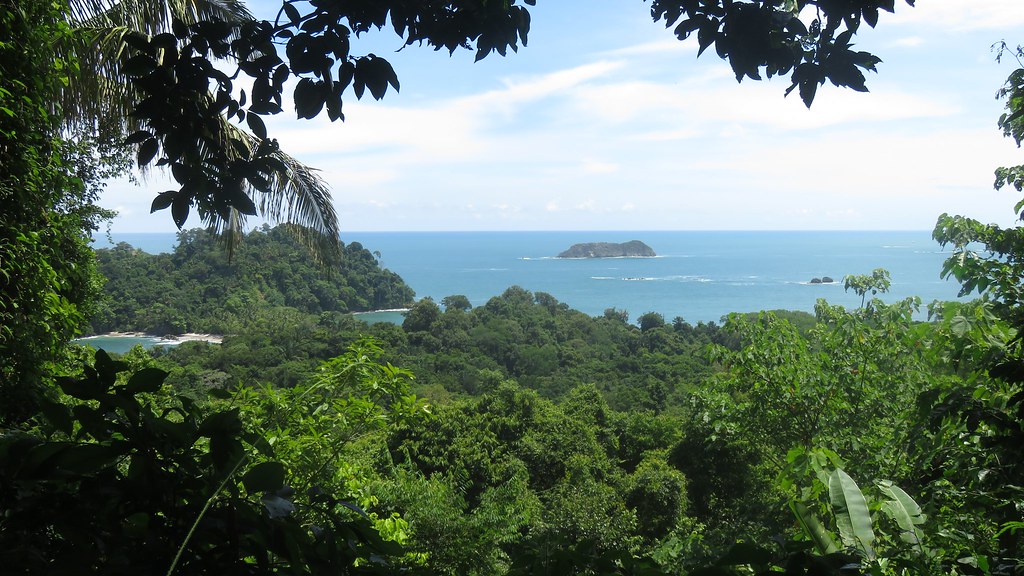 But the park's crown jewels are its four stunning beaches: Manuel Antonio, Espadilla Sur, Escondido, and Playita. With crystal clear waters, white sand, and lush vegetation, these beaches are the epitome of paradise. Whether you want to soak up the sun, swim in the warm waters, or simply relax in the shade, these beaches have something for everyone.
And if you're looking for adventure, Manuel Antonio National Park has plenty of options. From zip-lining and ATV tours to white water rafting and horseback riding, the park offers endless opportunities for thrill-seekers.
Now, let's talk about Hotel Villas Lirio. This cozy hotel is located just few minutes from the park's entrance, making it an ideal place to stay for those who want to explore the park's wonders. With 21 comfortable rooms, two swimming pools, and a restaurant serving delicious local cuisine, Hotel Villas Lirio is the perfect retreat after a long day of hiking or beach hopping.
The hotel's rooms are spacious and well-appointed, with air conditioning, private bathrooms, and balconies or terraces overlooking the lush gardens. The swimming pool is surrounded by tropical vegetation, creating a serene and peaceful atmosphere. And the hotel's restaurant serves a variety of dishes made with fresh local ingredients, including seafood, vegetables, and fruits.
But what sets Hotel Villas Lirio apart is its commitment to sustainability and the environment. The hotel has implemented several eco-friendly practices, such as composting organic waste, and recycling. They also support local initiatives that promote conservation and responsible tourism.
In conclusion, Manuel Antonio National Park is a must-visit destination for anyone who loves nature, adventure, and relaxation. And Hotel Villas Lirio is the perfect place to stay while exploring this natural paradise. With its comfortable rooms, friendly staff, and commitment to sustainability, Hotel Villas Lirio offers a unique and memorable experience for visitors to Manuel Antonio National Park.