Welcome to a beautiful
mountain setting near
Manuel Antonio National Park
GET THE BEST PRICE
Accomodation
Tropical Style
Experience
Located in the beautiful mountains of the Central Pacific and near the very popular Manuel Antonio National Park, we present Hotel Villas Lirio which offers 33 amazingly comfortable rooms, tropical style restaurant & lounge, and two crystalline pools, all surrounded by exquisite design to give you a true Costa Rican rainforest experience.
ACCOMODATION & CONFORT
Our Rooms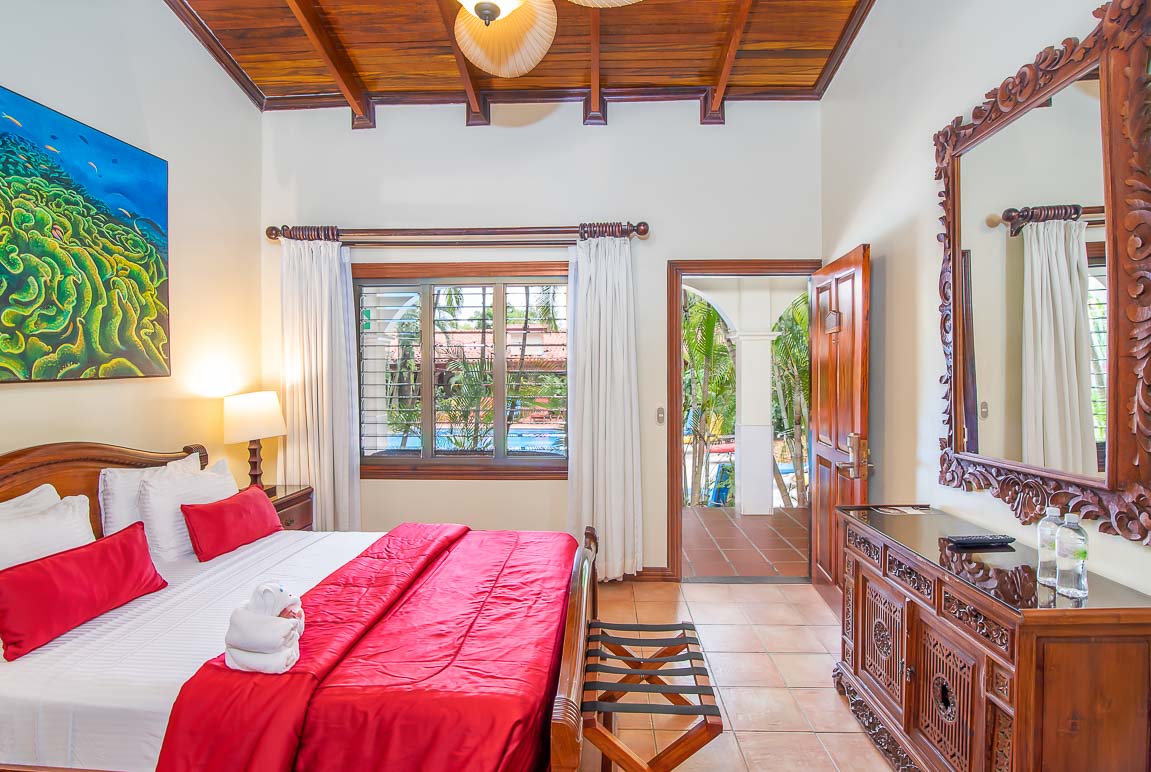 DOUBLE ROOM
WITH GARDEN VIEW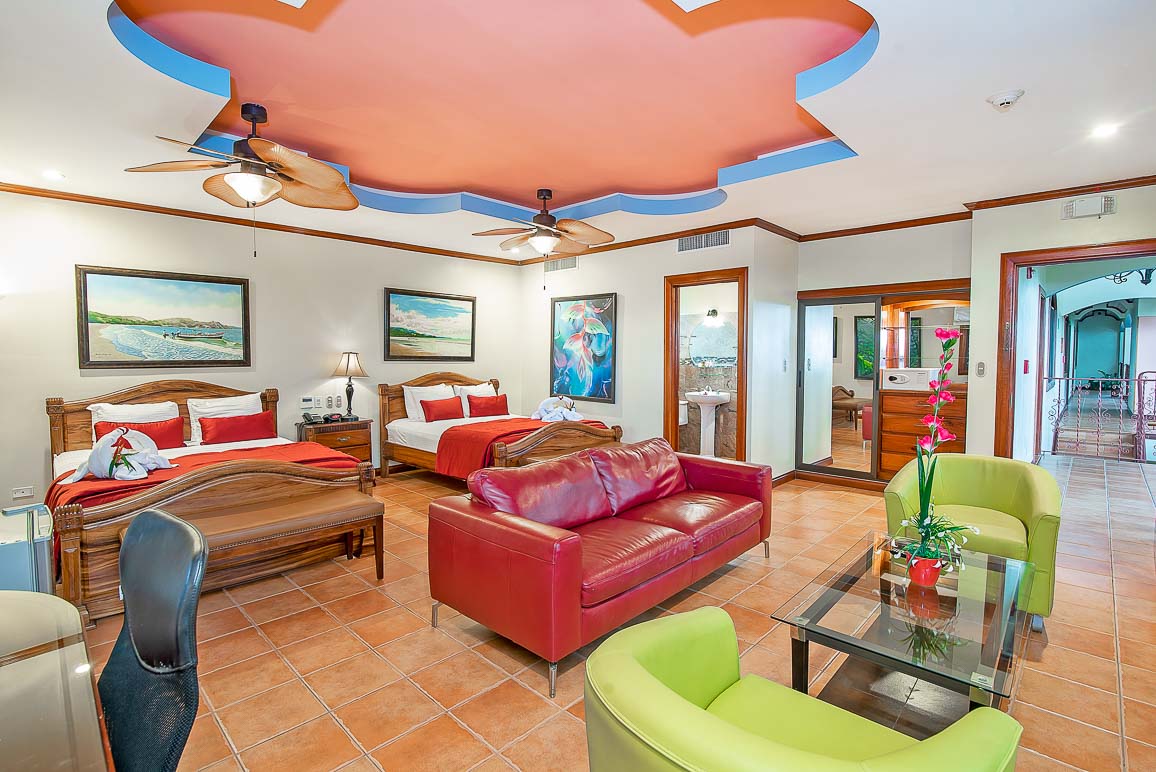 DOUBLE ROOM WITH TWO
DOUBLE BED GARDEN VIEW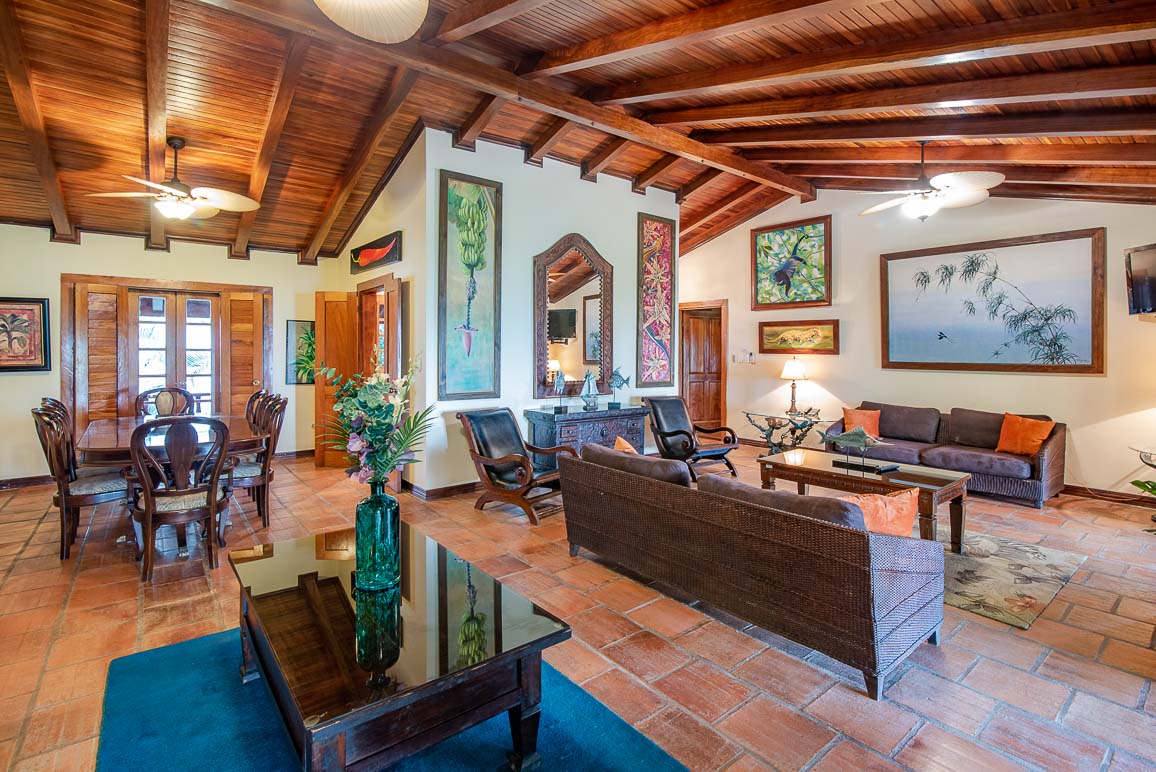 VACATION AT EASE
Inspired Incentives

Make your event unforgettable, with the class and elegance that only we can give you.

This finely appointed hotel is the flagship in our community of boutique hotels, and no two rooms are identical.

It features two outdoor swimming pool set in tropical gardens.
WHAT OUR CUSTOMERS SAY
About Us
REVIEW FROM
regular
+instalación y comida -el personal de seguridad pésimo cierran el portón, no dicen y el guarda nos dio mal trsto
Adry
08-18-2022
REVIEW FROM
Buena calidad precio
+Las piscinas. Parking gratuito. -La habitación olía bastante a humedad...
Mirigrammer
08-16-2022
REVIEW FROM
Good
+the pool was nice and almost private, since no one else was in the area of the hotel -the wooden furnitures paint was having a weird smell we didn't like… maybe we're sensitive here.
Mike
08-13-2022
REVIEW FROM
Nettes Hotel
+Gutes Frühstück, netter Poolbereich, ansprechendes Ambiente des Außenbereichs, einige freundliche Mitarbeiter -Zimmer sind dunkel, Fenster geht nur auf den Poolbereich hinaus, man hört jeden, der vorbeigeht. Freundlichkeit und Hilfsbereitschaft der Mitarbeiter nicht durchgängig .
Lydia
08-07-2022
REVIEW FROM
Great service, beautiful main pool, lush vegetation, Relaxing hotel!
We recommend ! Not disappointed. Perfect for relaxing after activities. The staff are helpful. Clean and well maintained hotel. 3 choices of good breakfasts included and several other possibilities with reasonable costs.
Caroline
07-27-2022
REVIEW FROM
Very friendly staff, the property is unique and has a lot of character, close to Manuel Antonio National Park and the public beaches
Aleem
07-24-2022
REVIEW FROM
Superb
+L'emplacement proche du Parc Manuel Antonio et des restaurants. L'hôtel dispose de plusieurs piscines, bon à savoir si la principale est pleine la seconde est vide. La chambre est grande.
Sandrine
07-22-2022
REVIEW FROM
This was such a great place to stay the service was Exceptional. Will, Lirio and Mercedes were Great the whole stay. We really Enjoyed meeting them and the room itself was super clean and such a Beautiful room. We would highly recommend:)
Celeste
07-20-2022
REVIEW FROM
I return to this hotel because of its' great location, privacy, comforts, food and caring staff.
+We were given rooms close to each other and yet farther away from the "normal" noise of the hotel which was quite full during our stay, as we had requested with our reservation. We loved the location of our rooms and the fact that they provided us with a tranquil space to enjoy our private patios and less used pool, void of the noise made by the younger people and their music, who enjoy the more popular and larger main pool and pool bar. We were peacefully a short walk away from the office, restaurant and main bar, so it was also very convenient for us. -Unfortunately, the hotel a few doors away from ours was not as mindful of the excessive noise their guests were creating, which they allowed, until some complaints were made to the offending establishment and the noise level subsided and was much more tolerable. It was certainly no reflection on our hotel, which controls the environment in a much more caring way. The pools are closed at 10pm, and as such, so are the noise levels to create a serene environment for the guests' needed rest. It is not an easy task, as the hotels in Manuel Antonio are very close to each other and the road.
Camille
07-18-2022
REVIEW FROM
Muy buena.
+La habitación muy buena. Desayuno bastante bueno. En su mayoría los trabajadores del hotel son muy amables; hay sus excepciones. -El espacio para entrar al baño es ridículo; muy pequeño. Deben ampliarlo. Hay algún problema de parqueo para los carros.
Carlos
07-14-2022
REVIEW FROM
Exceptional
+El personal, las piscina y servicio -Nada
Fernanda
07-12-2022
REVIEW FROM
100% recomendable
+Habitación cómoda y terraza para disfrutar de la naturaleza. El entorno del hotel con mucha vegetación. La estancia fue muy agradable. Recomendable 100%.. A pesar de que no es céntrico y está apartado de la fortuna, no fue un inconveniente. El desayuno completo con opciones a elegir. -Nada a añadir
Roser
07-03-2022
REVIEW FROM
Lovey hotel
We were visiting Manual Antonio nations park and stayed here nearby. The food was wonderful as we ate all three meals there. The rooms were lovely and very spacious and clean. The grounds were gorgeous and the views amazing. We had a large group of teenagers and they enjoyed it too
Stephanie M
07-03-2022
REVIEW FROM
Hotel con encanto
+Es un hotel muy bonito con mucho encanto, la piscina es preciosa. Las habitaciones son grandes. Buen trato, parking incluído. -Lo único que no me gustó del hotel fue el desayuno. Tienen 3 opciones cerradas incluidas y no puedes mezclar comidas de distintas opciones y cualquier cosa a mayores que se salga de lo más básico te lo cobran a parte, a parte la calidad de la comida también era mejorable.
Yolanda
06-29-2022
REVIEW FROM
Great Place to Relax
I liked this hotel a lot. The only reason it's not getting 5 stars is because it has so many stairs to get anywhere/everywhere. Our room was large and well supplied. The staff were friendly and accommodating. They have a couple of pools and many nooks for sitting/relaxing/reading. The restaurant/bar area has several levels. It could use an update with its decor, but the service is top-notch. Large paintings throughout the hotel were done by, I'm told, a member of the kitchen staff. So talented! This is a very nice hotel.
LizaTulip
06-29-2022
REVIEW FROM
The staff made our stay really memorable - Thanks, Will! The service was excellent and we learned a lot about local life. The food was excellent and so were the cocktails. The whole space is very well kept, clean and has an authentic ambience. The inner yard with the tropical plants and trees was a real treat to walk through every time.
Andreas
06-28-2022
REVIEW FROM
Pasamos un muy buen tiempo, buen desayuno y atención.
+Nos gustó la atención, la limpieza, el desayuno muy freco y bueno, la piscina muy rica. Es importante que reparen el elevador!! -El elevador no funcionaba
Tatiana
06-14-2022
REVIEW FROM
Muy buen
Didier
06-14-2022
REVIEW FROM
Bella struttura tipo villaggio vacanza
Quando si arriva sembra di arrivare in un villaggio vacanza, circondato da tanta vegetazione e ruscelli d'acqua. Ha 2 piscine . Le camere sono molto grandi e accoglienti. Colazione minima, mi aspettavo di più ma penso sia sempre x il covid che non abbiano buffet Però in compenso ci sono le scimmiette che girano/ fuori. Per cenare basta uscire a piedi dall'albergo e si raggiungono un paio di ristorantini locali. Vicinissimo al parco Manuel Antonio, Qui è l'unico posto dove abbiamo optato x una guida e devo dire che abbiamo fatto una scelta eccellente. State attenti che se riservate il parco con il posteggio online prima di arrivare ci saranno alcune persone che vi diranno che il posteggio è quello chiedendovi poi di ripagarlo, dunque informatevi bene prima dov'è. A una buona mezzoretta a piedi scendendo si arriva a una bellissima spiaggetta deserta… bellissima. Natura pura. Noi abbiamo soggiornato due notti. Lo consiglio.
rosacroci
06-13-2022
REVIEW FROM
Very good
+La piscina pequeña y las camas muy cómodas -Mobiliario y cuadros en exceso en habitaciones
Juan
06-12-2022
REVIEW FROM
Buena ubicación, personal amable
El hotel cuenta con una buena ubicación y personal amable, además el desayuno estuvo delicioso y el servicio fue sumamente eficaz sin embargo las habitaciones al estar frente a la piscina hace que el ruido durante el día sea excesivo y si se quiere descansar se hace imposible
Daniela
06-12-2022
REVIEW FROM
Very good
+Buena ubicación, piscinas amplias y personal amable -El ruido dentro de las habitaciones al estar al frente de la piscina
Daniela
06-12-2022
REVIEW FROM
A GEM OF A FIND!
What a beautiful and nostalgic hotel…our room had our own lap pool complete with cushioned lounge chairs…happy hour was a 2 for 1 deal and the staff couldn't have been more accommodating and friendly…we swam and lounged out at the main pool…so relaxing! A free breakfast was included with our room (other breakfast items available at additional cost)..just enough to get our morning started before we headed out for the day! Pre COVID I'm sure the outside pool bar would be open which is always a plus when hanging out at the pool! Definitely on our list when we return to Costa Rica next year!
Tallgirlnnj
06-08-2022
REVIEW FROM
Very good
+Muy buena atención del personal, siempre muy dispuestos, el desayuno estaba bien, daban 3 opciones gratis o podías pedir otras opciones pagadas (el jugo y la fruta eran ilimitados). La zona de piscina muy buena -No tenían el aire acondicionado prendido al llegar
Carolina
05-30-2022
REVIEW FROM
Very good
+everything very pretty and clean -the breakfasts was not really good or tasty
Sara
05-29-2022
REVIEW FROM
Buono
+Lo staff della reception è stato eccezionale. Ci hanno dato degli ottimi consigli. -Il ristorante e la colazione erano tristissimi
Alessandra
05-27-2022
REVIEW FROM
Alojamiento con encanto cerca de Manuel Antonio
+La habitación muy amplia y el baño también. La comodidad de las camas. El entorno lleno de plantas y el acceso a la piscina. -El desayuno un poco pobre
Sergio
05-24-2022
REVIEW FROM
Very good
+Staff was so nice, they went out of their way to help and gave us amazing recommendations. Everyone at the restaurant and front desk were also so pleasant and so easygoing. We also loved the vibes of the hotel, it was truly very special
Dana
05-23-2022
REVIEW FROM
Autentica casa para alojarse en Quepos
+El complejo es espléndido, con un jardín central maravilloso, dos piscinas y un estilo auténtico. -Poca variedad en el desayuno, y además cobran por cualquier complemento. El precio pagado debería incluir un desayuno completo.
Robert
05-20-2022
EXPLORE. WANDER. DISAPPER.
The Great Escape
You'll Remember.
Hotel Villas Lirio is located in the beautiful mountains of the Central Pacific and near the very popular Manuel Antonio National Park.