Welcome to a beautiful
mountain setting near
Manuel Antonio National Park
GET THE BEST PRICE
Accomodation
Tropical Style
Experience
Located in the beautiful mountains of the Central Pacific and near the very popular Manuel Antonio National Park, we present Hotel Villas Lirio which offers 33 amazingly comfortable rooms, tropical style restaurant & lounge, and two crystalline pools, all surrounded by exquisite design to give you a true Costa Rican rainforest experience.
ACCOMODATION & CONFORT
Our Rooms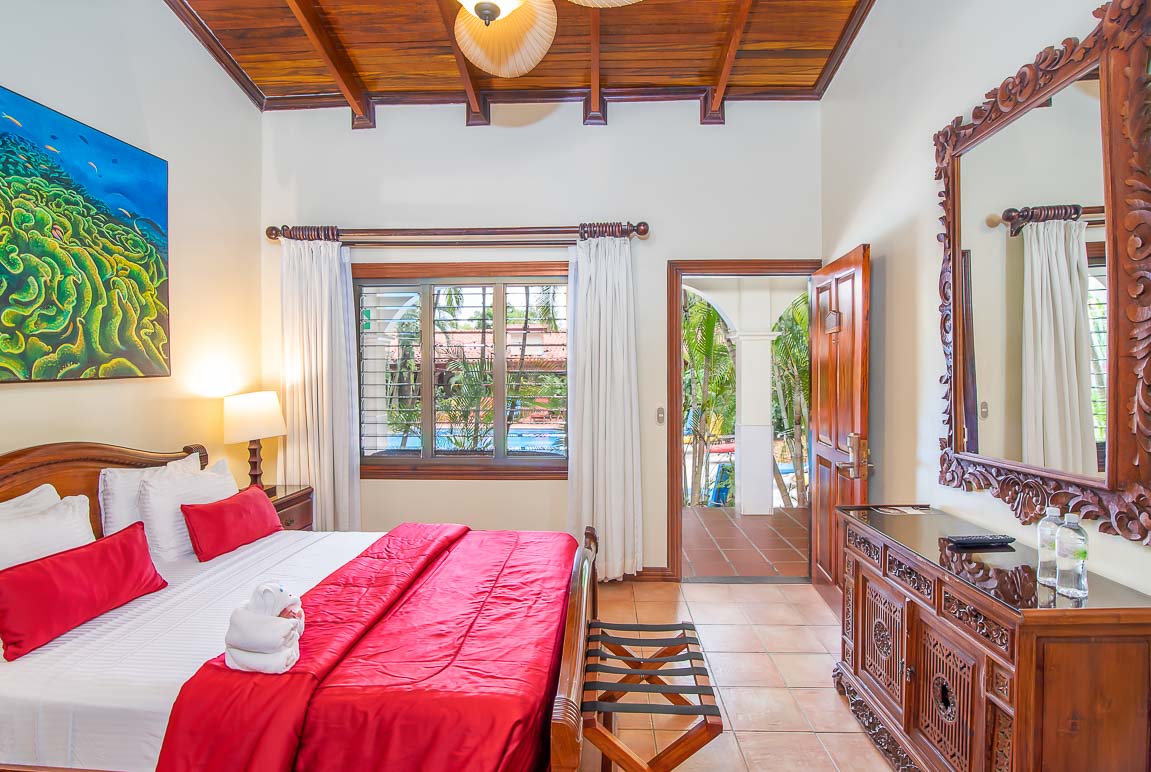 DOUBLE ROOM
WITH GARDEN VIEW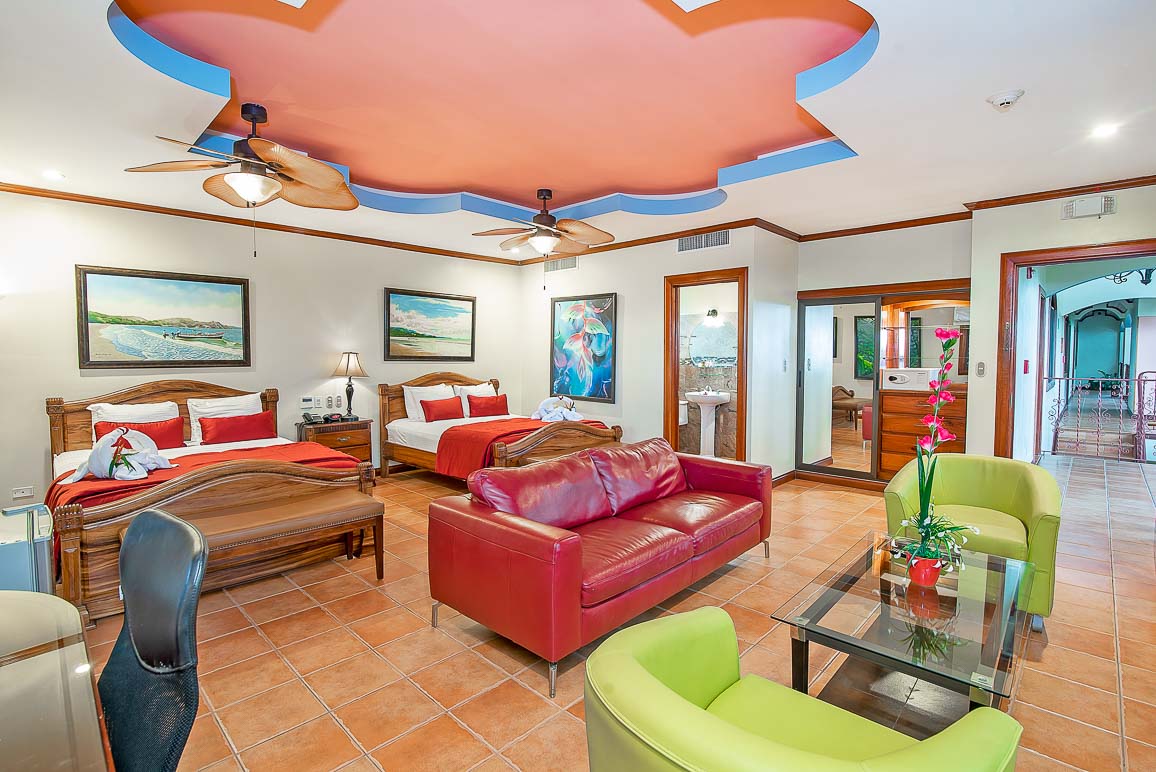 DOUBLE ROOM WITH TWO
DOUBLE BED GARDEN VIEW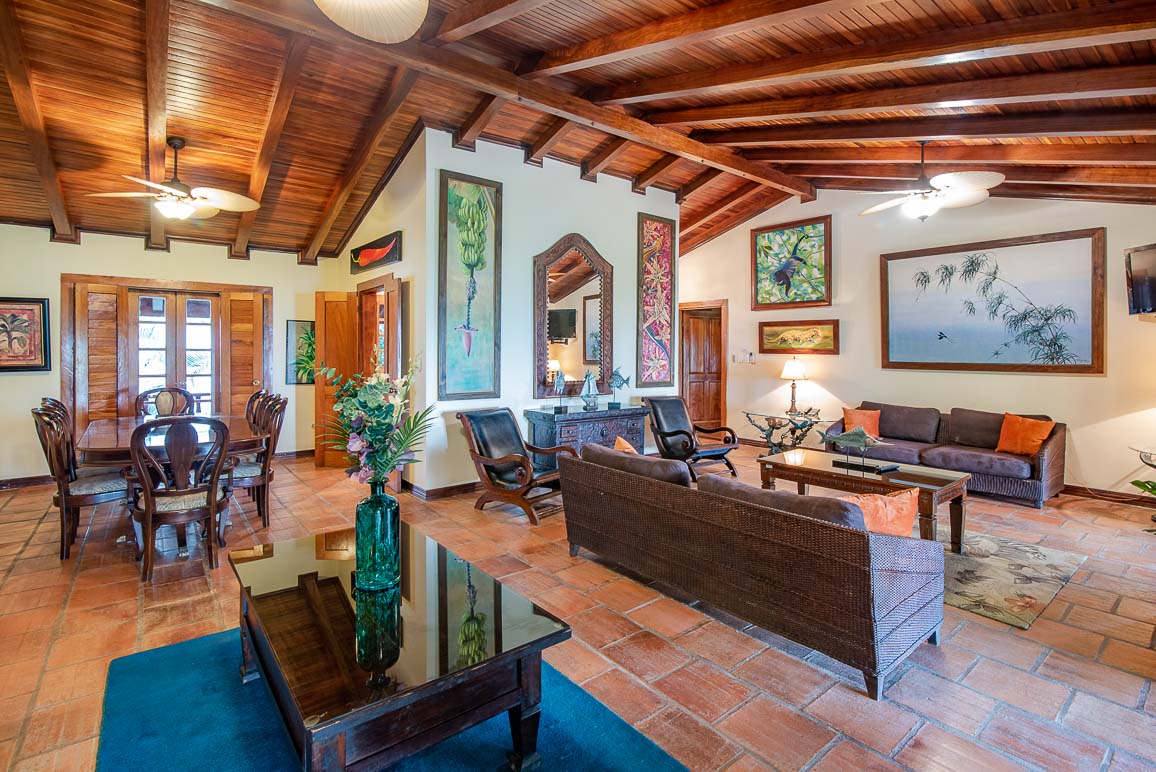 VACATION AT EASE
Inspired Incentives

Make your event unforgettable, with the class and elegance that only we can give you.

This finely appointed hotel is the flagship in our community of boutique hotels, and no two rooms are identical.

It features two outdoor swimming pool set in tropical gardens.
WHAT OUR CUSTOMERS SAY
About Us
REVIEW FROM
Pasamos un muy buen tiempo, buen desayuno y atención.
+Nos gustó la atención, la limpieza, el desayuno muy freco y bueno, la piscina muy rica. Es importante que reparen el elevador!! -El elevador no funcionaba
Tatiana
06-14-2022
REVIEW FROM
Muy buen
Didier
06-14-2022
REVIEW FROM
Bella struttura tipo villaggio vacanza
Quando si arriva sembra di arrivare in un villaggio vacanza, circondato da tanta vegetazione e ruscelli d'acqua. Ha 2 piscine . Le camere sono molto grandi e accoglienti. Colazione minima, mi aspettavo di più ma penso sia sempre x il covid che non abbiano buffet Però in compenso ci sono le scimmiette che girano/ fuori. Per cenare basta uscire a piedi dall'albergo e si raggiungono un paio di ristorantini locali. Vicinissimo al parco Manuel Antonio, Qui è l'unico posto dove abbiamo optato x una guida e devo dire che abbiamo fatto una scelta eccellente. State attenti che se riservate il parco con il posteggio online prima di arrivare ci saranno alcune persone che vi diranno che il posteggio è quello chiedendovi poi di ripagarlo, dunque informatevi bene prima dov'è. A una buona mezzoretta a piedi scendendo si arriva a una bellissima spiaggetta deserta… bellissima. Natura pura. Noi abbiamo soggiornato due notti. Lo consiglio.
rosacroci
06-13-2022
REVIEW FROM
Very good
+La piscina pequeña y las camas muy cómodas -Mobiliario y cuadros en exceso en habitaciones
Juan
06-12-2022
REVIEW FROM
Buena ubicación, personal amable
El hotel cuenta con una buena ubicación y personal amable, además el desayuno estuvo delicioso y el servicio fue sumamente eficaz sin embargo las habitaciones al estar frente a la piscina hace que el ruido durante el día sea excesivo y si se quiere descansar se hace imposible
Daniela
06-12-2022
REVIEW FROM
Very good
+Buena ubicación, piscinas amplias y personal amable -El ruido dentro de las habitaciones al estar al frente de la piscina
Daniela
06-12-2022
REVIEW FROM
A GEM OF A FIND!
What a beautiful and nostalgic hotel…our room had our own lap pool complete with cushioned lounge chairs…happy hour was a 2 for 1 deal and the staff couldn't have been more accommodating and friendly…we swam and lounged out at the main pool…so relaxing! A free breakfast was included with our room (other breakfast items available at additional cost)..just enough to get our morning started before we headed out for the day! Pre COVID I'm sure the outside pool bar would be open which is always a plus when hanging out at the pool! Definitely on our list when we return to Costa Rica next year!
Tallgirlnnj
06-08-2022
REVIEW FROM
Very good
+Muy buena atención del personal, siempre muy dispuestos, el desayuno estaba bien, daban 3 opciones gratis o podías pedir otras opciones pagadas (el jugo y la fruta eran ilimitados). La zona de piscina muy buena -No tenían el aire acondicionado prendido al llegar
Carolina
05-30-2022
REVIEW FROM
Very good
+everything very pretty and clean -the breakfasts was not really good or tasty
Sara
05-29-2022
REVIEW FROM
Buono
+Lo staff della reception è stato eccezionale. Ci hanno dato degli ottimi consigli. -Il ristorante e la colazione erano tristissimi
Alessandra
05-27-2022
REVIEW FROM
Alojamiento con encanto cerca de Manuel Antonio
+La habitación muy amplia y el baño también. La comodidad de las camas. El entorno lleno de plantas y el acceso a la piscina. -El desayuno un poco pobre
Sergio
05-24-2022
REVIEW FROM
Very good
+Staff was so nice, they went out of their way to help and gave us amazing recommendations. Everyone at the restaurant and front desk were also so pleasant and so easygoing. We also loved the vibes of the hotel, it was truly very special
Dana
05-23-2022
REVIEW FROM
Autentica casa para alojarse en Quepos
+El complejo es espléndido, con un jardín central maravilloso, dos piscinas y un estilo auténtico. -Poca variedad en el desayuno, y además cobran por cualquier complemento. El precio pagado debería incluir un desayuno completo.
Robert
05-20-2022
REVIEW FROM
Exceptional
+Nice place
Isaias
05-18-2022
REVIEW FROM
It's a popular choice, as it's a big hotel but I wouldn't stay there again
+I think that writing your room number in the room cards is a security risk- if you loose your key card ( common in hotels) that anyone can access your room. They need an updated system. also if the key stops working after 1 day and you are due to spend 3 days and you have walked up the very steep hill, at least apologize for the inconvenience not blame the guest for keeping the cards next to a cell phone. I don't think that they make keys programming systems anyone that your cell phone affects it. Just say sorry, and reprogram a new card. Beds are not comfortable and there should have been a poolside waiter asking if we would like anything from Happy Hour, don't think they maximize the revenue. we stayed in 4 hotels in CR and this was my least favorite.
Fernandez
05-17-2022
REVIEW FROM
placentera
+las isntalacions -El parqueo bajo techo
William
05-13-2022
REVIEW FROM
Beautiful hotel. We were satisfied with price and location. The pool was very nice and the grounds were very kept up! oh and the beds were very comfortable!
Coral
05-13-2022
REVIEW FROM
Exceptional
+Beautifiul environment, can be very romantic. We had the smaller pool just for ourselves sometimes. The staff is really helpful -The rooms situated near the street can be a bit noisy due to traffic, but nothing that bad
Anca
05-12-2022
REVIEW FROM
divino todo
+precioso
Guisselle
05-06-2022
REVIEW FROM
The hotel has beautiful grounds and delicious breakfast. Very nice pools.
Alexander
05-05-2022
REVIEW FROM
Superb
+Gavome didžiulį kambarį su svetaine, valgomuoju ir virtuve. Geras internetas. Yra du baseinai. Iš kambario išėjimas tiesiai į terasą su baseinu. Ant medžių šokinėja beždžionėlės. Labai gera vieta. Pusryčiams patiekia daug vaisių, pasirinkimas pusručių iš trijų patiekalų. -Jokių trūkumų nematėme.
Rasa
05-04-2022
REVIEW FROM
Superb
+la chambre est spacieuse et bien équipée la piscine est agréable bien placé jolie vue -le petit déjeuner est simple
Swanie
05-02-2022
REVIEW FROM
Costa Rico Paradise
Villas Lirio is a travelers jewel in Costa Rico. It's the right size for a single person or a family. The employees are friendly and happy to make sure that your stay is a memorable one. This place is special. Salute!
Navigator291815
05-01-2022
REVIEW FROM
Fair
+Better breakfast
Algama
04-30-2022
REVIEW FROM
Superb
+A great facility, great pool and lounge chairs to avoid the intense Costa Rican sun!!
Dan
04-29-2022
REVIEW FROM
Excellent séjour !
+Très bel hôtel avec un beau jardin et très bien placé, il est à 4 km. du Park national Manuel Antonio. le personnel est très bien, très bon restaurant ! -rien !
Papaye-praphaï
04-28-2022
REVIEW FROM
Excelente
+Logo na chegada tivemos um ótimo atendimento. Hotel tudo limpo, organizado e com uma ótima estrutura. Fica próximo ao Parque Manoel Antônio bem como as praias. Chuveiro excelente e toalhas limpas e perfumadas -Se comparado com outros hotéis da região, este tem um custo mais elevado, mas valeu a escolha. Recomendo
Marcio
04-28-2022
REVIEW FROM
Ambiente de selva y buenas facilidades
+El sitio es especial un ambiente de estar en la selva muy guay. Tienen un aparcamiento privado perfecto para el coche. Su recomendación de tour en el parque fue el mejor de toda Costa Rica, un desayuno muy bueno y bien restaurante. Un completo. -Por decir algo negativo sería que el ascensor no funcionaba y estamos en la planta más alta, era un segundo. Y que está arriba, no en la playa y hay un desnivel importante, pero contábamos con eso.
Raquel
04-21-2022
REVIEW FROM
Excelente lugar
+Excelente servicio por parte del personal, eran muy amables y nos ayudaron mucho. Muy buena ubicacion ya que esta cerca de las tiendas, restaurantes, etc. El hotel tenia las instalaciones en excelente estado.
Mmb818
04-20-2022
REVIEW FROM
Good option for the National Park
+Very nice room. Good breakfast. Only a short drive for Manuel Antonio National Park -Parking garage requires a bit of handling but was still OK
Paulo
04-20-2022
REVIEW FROM
The hotel was charming and had good jungle vibes. The pool setting was lovely, and the service was friendly and helpful. We were upgraded to a big garden suite with kitchen and living room area. That was a treat! The included breakfast was delicious, just wish more people were at the restaurant (and around the pool too) so it would have felt more lively.
ingrid
04-20-2022
REVIEW FROM
Exceptional
+La 2da piscina es hermosa, queda justo detrás de las habitaciones, tienen acceso desde la terraza. Teníamos que salir muy temprano y nos alistaron desayuno para llevar.
Solis
04-19-2022
REVIEW FROM
Exceptional
+Good breakfast and great swimming pool
Arnon
04-16-2022
REVIEW FROM
Superb
+good location, great service from staff -room was right next to pool can get a bit noisy in the evening
Gary
04-16-2022
REVIEW FROM
El mejor lugar para descansar y disfrutar
Hotel Villas Lirio es un lugar hermoso, rodeado de naturaleza y calma, con instalaciones excelentemente bien cuidadas, el servicio y trato del personal es EXCELENTE, todos son super amables y serviciales, las piscinas impecables, la comida en el restaurante deliciosa y las habitaciones son un paraíso para descansar, es un lugar silencioso y encantador, lo recomiendo ampliamente, tiene una buena ubicación y sus precios más que justos!
Caro-ChavarriaZ
04-14-2022
REVIEW FROM
Very good
+An der Rezeption sehr hilfsbereit, haben für uns das Online-Ticket für den Manuel Antonio NP beantragt. Hat alles super geklappt. Kleiner warmer Pool, den wir am Nachmittag gerne genutzt haben. Hotel liegt an einem Hang und in der näheren Umgebung sind fußläufig viele Restaurants zu erreichen. -Das Parken mit dem Auto war wegen der Hanglage, wofür das Hotel aber nichts kann, eine kleine Herausforderung. Da die meisten Autos inzwischen SUV sind, muss man ganz schön rangieren, und je nachdem wo man parkrt an der steilen Auffahrt geübt mit dem Anfahren sein.
Manuela
04-14-2022
REVIEW FROM
Great beds, great pool, great hotel!
+We loved our stay, the hotel was a dream, and anything we needed, we knew we could always ask for help. The beds were huge and comfy and the rooms so much larger than expected. The main pool was a dream. We loved our stay -The noise levels from some of the other guests woke us up on one of the evenings, but that is not the fault of the hotel, however on our last night, there was a noise going off every 30 minutes or so that kept us awake. i am not sure if it came from the hotel or because we were at the back of the property.
Hannah
04-12-2022
REVIEW FROM
Angenehmer Aufenthalt für 3 Nächte mit gewöhnungsbedürftigem Frühstück.
+Gute Lage in Quepos, Nähe Manuel Antonio Nationalpark, große geräumige Zimmer, angenehme Atmosphäre am Pool -Das Frühstück ist sehr gewöhnungsbedürftig & verbesserungswürdig. 3 Optionen sind im Preis inbegriffen, die allerdings alles andere als sättigend sind. Alles weitere gibt es nur gegen Aufpreis. Kakao für die Kinder ist ebenfalls nicht inbegriffen und muss gekauft werden. An der Poolanlage gibt es immer mal wieder einen penetranten Gülle-/Abflussgeruch … sehr unangenehm.
Lisa-marie
04-11-2022
REVIEW FROM
Gracias!
+Elegante pero moderno -El parqueo
Lizandro
04-11-2022
REVIEW FROM
Agradável
+Piscina meio privada com bonito jardim. -pequeno almoco podia ser mais variado sem tantos fritos.
Marisa
04-09-2022
REVIEW FROM
Exceptional
+habitaciones cómodas, jardines preciosos, parking -olor a humedad en la habitación
Natalia
04-08-2022
REVIEW FROM
They can do better service
+Could improve more for breakfast -Reception was very rude. Didn't want to explain anything about the tourist attractions near by always referred to go to the room and read the book . Morning breakfast didn't offer orange or fruits it we want we have to pay extra. Disappointed
Herbert
04-08-2022
REVIEW FROM
Buena estadia
+El desayuno, la ubicacion -La persona de recepción no me ayudo bien para reservar un tour de buceo, lo que hizo que perdiera mi lugar cuando le dije que queria hacerlo y que reservara el espacio
Martin
04-08-2022
REVIEW FROM
great place to stay in for Manuel Antonio
+great rooms, pools, staff -breakfast is not Amazing, restaurant not recommended, close to the road if you are by the small pool (minor comment)
Baptiste
04-06-2022
REVIEW FROM
Exceptional
+Very clean, good food and the nicest, most accommodating staff! Very relaxing environment. -I didn't like leaving!
Nikki
04-06-2022
REVIEW FROM
war ganz nett. würde es aber kein zweites mal buchen.
+Gratis Parkplätze. Sauber. Freundliches Personal. -Unser Zimmer hatte kein Tageslicht. allgemein keine Aussicht vom Hotel aus, da das ganze Hotel von einer hohen Mauer umgeben ist.
Thomas
04-06-2022
REVIEW FROM
La pasamos súper bien, todo queda cerca. Todo es muy limpio. A mi familia le gustó bastante el hotel
+Las habitaciones son muy bonitas, siempre se encuentran limpias. El hotel como tal me gusta, el área de la piscina y la naturaleza que lo rodea.
Jimena
04-04-2022
REVIEW FROM
Exceptional
+Sehr nettes Hotel, sehr schön angelegt und große komfortable Zimmer!
Michaela
04-02-2022
REVIEW FROM
Gerne wieder
+Schöne Hotelanlage. Wir hatten ein großes Zimmer mit Meerblick vom Balkon. Personal sehr freundlich. Auf Anfrage bekamen wir unser Frühstück zum Mitnehmen, da wir früh los wollten und das Restaurant noch nicht auf war. Wir haben uns sehr über die Parkgarage gefreut - allerdings ist diese sehr eng (das Personal hilft aber beim Einparken) Bushaltestellen zum Manuel Antonio NP und Quepos nur ein paar Meter entfernt -Unser Zimmer war sehr dunkel - das hat der Balkon wieder ausgeglichen.
Katie
04-01-2022
REVIEW FROM
bien pour 2 nuits
+certes l'hôtel est vieillissant mais honnêtement c'est pas la misère non plus. Nous avons apprécié le calme, la literie et la piscine. -Parling pas très pratique pour les voitures. Petit déjeuner à améliorer car pas assez conséquent. Le personnel qui vient faire le ménage pendant qu'on est encore dans la chambre … Le personnel qui attaque lé jardinage a 6h30 du matin car il fait moins chaud ..
Benoit
03-31-2022
REVIEW FROM
Excellent hotel avec un tres bon service de restauration
+L'acceuil, la vegetation dans l'hotel, la piscine. Le restaurant avec ses excellents plats -Rien
Anonymous
03-31-2022
REVIEW FROM
Not enough launching chairs around the pool area.
George J.
03-30-2022
REVIEW FROM
tolle Lage.
+schöner Pool, tolle Lage!
Sarah
03-29-2022
REVIEW FROM
Heerlijke ruime accommodatie
+Het hotel ziet er prachtig uit, 2 zwembaden en de locatie is top. Bedden zijn goed en de kamers zijn zeer ruim. Ontbijt is ook prima en afwisselend. Parkeerplaats is onder het hotel wat ook fijn is.
Lianne
03-29-2022
REVIEW FROM
Good
+Le lieu est beau au milieu d'une belle végétation, très bien placé à Manuel Antonio. -L'accueil assez froid et complètement impersonnel lors du check-in.. c'est rare au Costa Rica pour être noté. Le petit déjeuner est également très limité au niveau du choix, toute option étant facturé. Les équipements de la chambre commencent à faire un peu vieux. Le rapport qualité/prix n'est pas au rdv pour la région.
Simon
03-29-2022
REVIEW FROM
Perfect place
+Really nice place, it was clean, near bars, restaurants, shops. We love it.
Mmb818
03-28-2022
REVIEW FROM
Gutes Hotel in dem unschöne n Ort am P.N.M Antonio
+Ein koloniales Hotel. Modern renoviert. Große Zimmer. Tropischer Garten -Lage an Straßenkreuzung. Das Personal ist extrem unfreundlich. Das Benehmen soll wohl cool sein. Ist aber einfach nur unhöflich
Thomas
03-27-2022
REVIEW FROM
Very good
+lovely pools !
Anke
03-26-2022
REVIEW FROM
Ordentliches Hotel mit hübschem Garten
+Sehr hübsch angelegter Garten um den Pool herum und zwischen den Zimmern. Hotel ist etwas in die Jahre gekommen, zimmer aber sehr sauber. Es gibt Klimaanlage und 2 Ventilatoren im Zimmer sowie Fliegengitter am Fenster. Die Fenster lassen sich nur leider nicht richtig öffnen, nur die Lamellen schräg stellen. Daher kommt nie richtig Luft in den Raum. Frühstück auch gut, 3 Optionen wählbar. Der Rest kostenpflichtig. -Einfach nicht so familiär und herzlich, wie wir es in Costa Rica oft erlebt haben. Ist aber auch ein größeres Hotel. Lage ist oben auf dem Berg in Manuel Antonio, man kann nicht wirklich zum Strand laufen.
1sarah1
03-26-2022
REVIEW FROM
Perfect
+Very comfortable and nice property. Really relaxed and had a good time -All perfect the breakfast could have some improvement.
Panagiotis
03-25-2022
REVIEW FROM
Súper bien! La verdad que no esperaba Yam excelente servicio, el hotel esta muy bonito, muy limpio, las habitaciones son grandes, la alberca muy padre, el desayuno incluido rico, la gente se portó súper amable, definitivo lo recomiendo y claro que me volvería a hospedar ahí .
RODRIGUEZ
03-25-2022
EXPLORE. WANDER. DISAPPER.
The Great Escape
You'll Remember.
Hotel Villas Lirio is located in the beautiful mountains of the Central Pacific and near the very popular Manuel Antonio National Park.