Welcome to a beautiful
mountain setting near
Manuel Antonio National Park
GET THE BEST PRICE
Accomodation
Tropical Style
Experience
Located in the beautiful mountains of the Central Pacific and near the very popular Manuel Antonio National Park, we present Hotel Villas Lirio which offers 33 amazingly comfortable rooms, tropical style restaurant & lounge, and two crystalline pools, all surrounded by exquisite design to give you a true Costa Rican rainforest experience.
ACCOMODATION & CONFORT
Our Rooms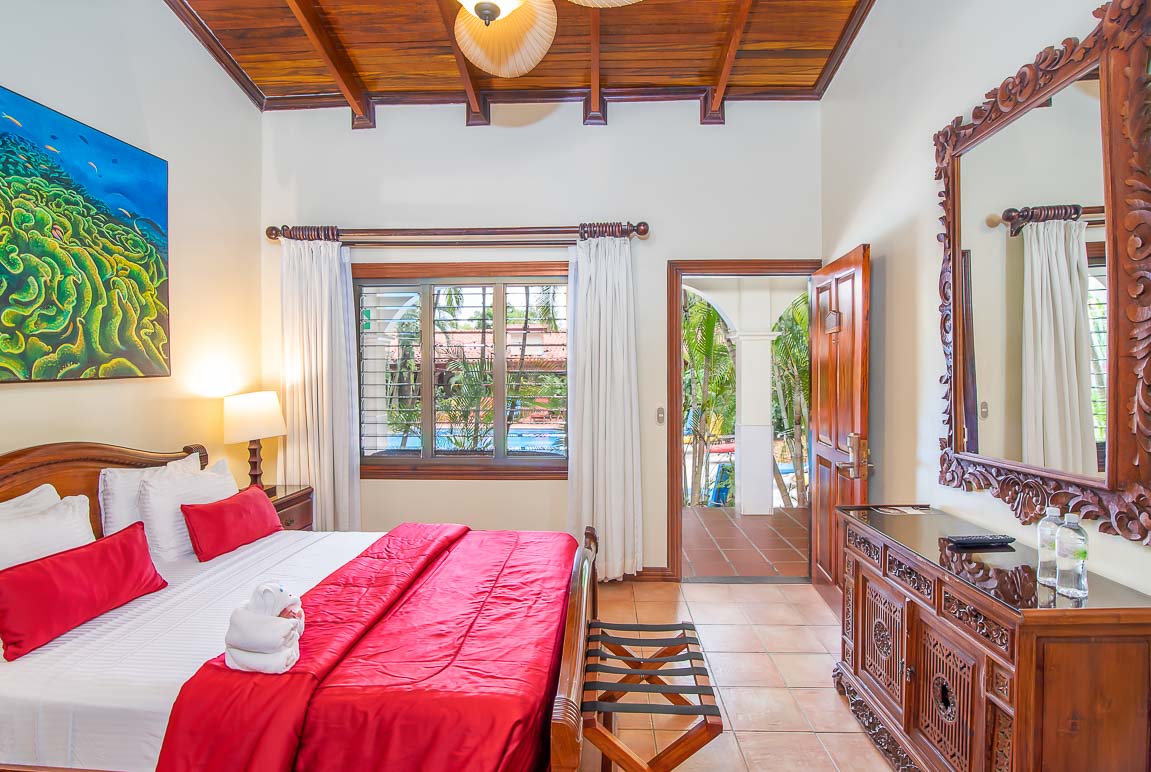 DOUBLE ROOM
WITH GARDEN VIEW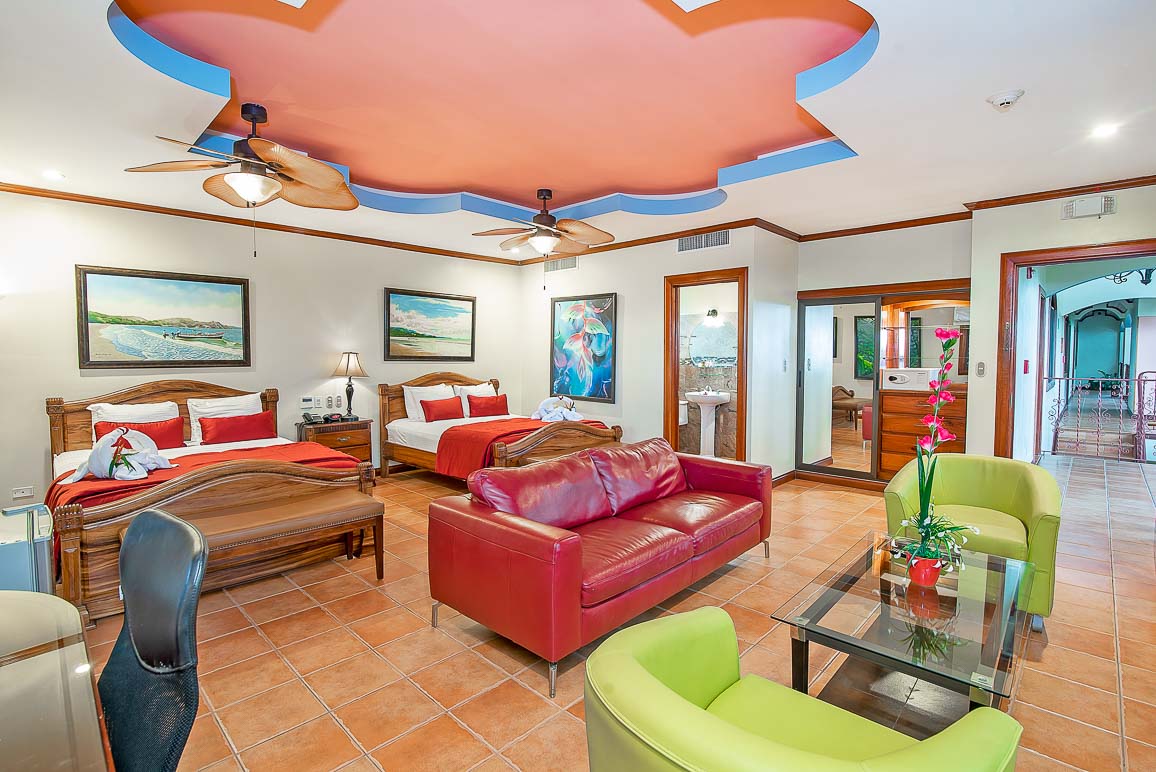 DOUBLE ROOM WITH TWO
DOUBLE BED GARDEN VIEW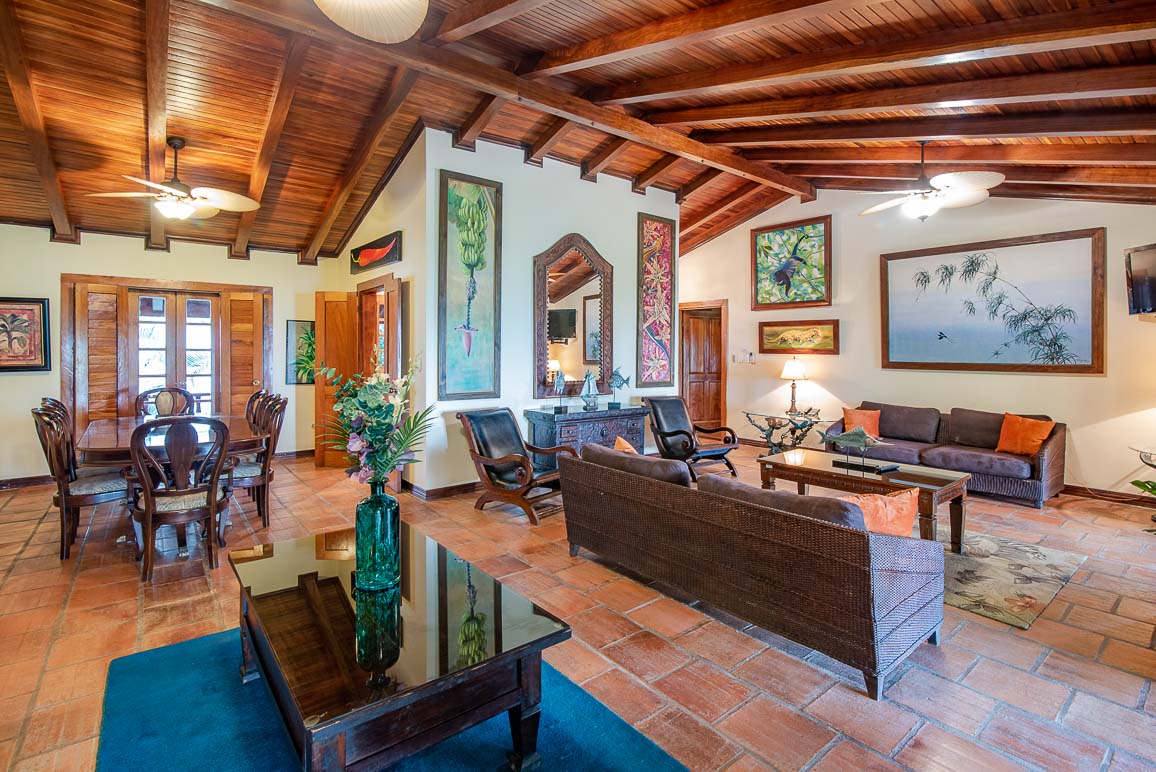 VACATION AT EASE
Inspired Incentives

Make your event unforgettable, with the class and elegance that only we can give you.

This finely appointed hotel is the flagship in our community of boutique hotels, and no two rooms are identical.

It features two outdoor swimming pool set in tropical gardens.
WHAT OUR CUSTOMERS SAY
About Us
REVIEW FROM
placentera
+las isntalacions -El parqueo bajo techo
William
05-13-2022
REVIEW FROM
Beautiful hotel. We were satisfied with price and location. The pool was very nice and the grounds were very kept up! oh and the beds were very comfortable!
Coral
05-13-2022
REVIEW FROM
Exceptional
+Beautifiul environment, can be very romantic. We had the smaller pool just for ourselves sometimes. The staff is really helpful -The rooms situated near the street can be a bit noisy due to traffic, but nothing that bad
Anca
05-12-2022
REVIEW FROM
divino todo
+precioso
Guisselle
05-06-2022
REVIEW FROM
The hotel has beautiful grounds and delicious breakfast. Very nice pools.
Alexander
05-05-2022
REVIEW FROM
Superb
+Gavome didžiulį kambarį su svetaine, valgomuoju ir virtuve. Geras internetas. Yra du baseinai. Iš kambario išėjimas tiesiai į terasą su baseinu. Ant medžių šokinėja beždžionėlės. Labai gera vieta. Pusryčiams patiekia daug vaisių, pasirinkimas pusručių iš trijų patiekalų. -Jokių trūkumų nematėme.
Rasa
05-04-2022
REVIEW FROM
Superb
+la chambre est spacieuse et bien équipée la piscine est agréable bien placé jolie vue -le petit déjeuner est simple
Swanie
05-02-2022
REVIEW FROM
Costa Rico Paradise
Villas Lirio is a travelers jewel in Costa Rico. It's the right size for a single person or a family. The employees are friendly and happy to make sure that your stay is a memorable one. This place is special. Salute!
Navigator291815
05-01-2022
REVIEW FROM
Fair
+Better breakfast
Algama
04-30-2022
REVIEW FROM
Superb
+A great facility, great pool and lounge chairs to avoid the intense Costa Rican sun!!
Dan
04-29-2022
REVIEW FROM
Excellent séjour !
+Très bel hôtel avec un beau jardin et très bien placé, il est à 4 km. du Park national Manuel Antonio. le personnel est très bien, très bon restaurant ! -rien !
Papaye-praphaï
04-28-2022
REVIEW FROM
Excelente
+Logo na chegada tivemos um ótimo atendimento. Hotel tudo limpo, organizado e com uma ótima estrutura. Fica próximo ao Parque Manoel Antônio bem como as praias. Chuveiro excelente e toalhas limpas e perfumadas -Se comparado com outros hotéis da região, este tem um custo mais elevado, mas valeu a escolha. Recomendo
Marcio
04-28-2022
REVIEW FROM
Ambiente de selva y buenas facilidades
+El sitio es especial un ambiente de estar en la selva muy guay. Tienen un aparcamiento privado perfecto para el coche. Su recomendación de tour en el parque fue el mejor de toda Costa Rica, un desayuno muy bueno y bien restaurante. Un completo. -Por decir algo negativo sería que el ascensor no funcionaba y estamos en la planta más alta, era un segundo. Y que está arriba, no en la playa y hay un desnivel importante, pero contábamos con eso.
Raquel
04-21-2022
REVIEW FROM
Excelente lugar
+Excelente servicio por parte del personal, eran muy amables y nos ayudaron mucho. Muy buena ubicacion ya que esta cerca de las tiendas, restaurantes, etc. El hotel tenia las instalaciones en excelente estado.
Mmb818
04-20-2022
REVIEW FROM
Good option for the National Park
+Very nice room. Good breakfast. Only a short drive for Manuel Antonio National Park -Parking garage requires a bit of handling but was still OK
Paulo
04-20-2022
REVIEW FROM
The hotel was charming and had good jungle vibes. The pool setting was lovely, and the service was friendly and helpful. We were upgraded to a big garden suite with kitchen and living room area. That was a treat! The included breakfast was delicious, just wish more people were at the restaurant (and around the pool too) so it would have felt more lively.
ingrid
04-20-2022
REVIEW FROM
Exceptional
+La 2da piscina es hermosa, queda justo detrás de las habitaciones, tienen acceso desde la terraza. Teníamos que salir muy temprano y nos alistaron desayuno para llevar.
Solis
04-19-2022
REVIEW FROM
Exceptional
+Good breakfast and great swimming pool
Arnon
04-16-2022
REVIEW FROM
Superb
+good location, great service from staff -room was right next to pool can get a bit noisy in the evening
Gary
04-16-2022
REVIEW FROM
El mejor lugar para descansar y disfrutar
Hotel Villas Lirio es un lugar hermoso, rodeado de naturaleza y calma, con instalaciones excelentemente bien cuidadas, el servicio y trato del personal es EXCELENTE, todos son super amables y serviciales, las piscinas impecables, la comida en el restaurante deliciosa y las habitaciones son un paraíso para descansar, es un lugar silencioso y encantador, lo recomiendo ampliamente, tiene una buena ubicación y sus precios más que justos!
Caro-ChavarriaZ
04-14-2022
REVIEW FROM
Very good
+An der Rezeption sehr hilfsbereit, haben für uns das Online-Ticket für den Manuel Antonio NP beantragt. Hat alles super geklappt. Kleiner warmer Pool, den wir am Nachmittag gerne genutzt haben. Hotel liegt an einem Hang und in der näheren Umgebung sind fußläufig viele Restaurants zu erreichen. -Das Parken mit dem Auto war wegen der Hanglage, wofür das Hotel aber nichts kann, eine kleine Herausforderung. Da die meisten Autos inzwischen SUV sind, muss man ganz schön rangieren, und je nachdem wo man parkrt an der steilen Auffahrt geübt mit dem Anfahren sein.
Manuela
04-14-2022
REVIEW FROM
Great beds, great pool, great hotel!
+We loved our stay, the hotel was a dream, and anything we needed, we knew we could always ask for help. The beds were huge and comfy and the rooms so much larger than expected. The main pool was a dream. We loved our stay -The noise levels from some of the other guests woke us up on one of the evenings, but that is not the fault of the hotel, however on our last night, there was a noise going off every 30 minutes or so that kept us awake. i am not sure if it came from the hotel or because we were at the back of the property.
Hannah
04-12-2022
REVIEW FROM
Angenehmer Aufenthalt für 3 Nächte mit gewöhnungsbedürftigem Frühstück.
+Gute Lage in Quepos, Nähe Manuel Antonio Nationalpark, große geräumige Zimmer, angenehme Atmosphäre am Pool -Das Frühstück ist sehr gewöhnungsbedürftig & verbesserungswürdig. 3 Optionen sind im Preis inbegriffen, die allerdings alles andere als sättigend sind. Alles weitere gibt es nur gegen Aufpreis. Kakao für die Kinder ist ebenfalls nicht inbegriffen und muss gekauft werden. An der Poolanlage gibt es immer mal wieder einen penetranten Gülle-/Abflussgeruch … sehr unangenehm.
Lisa-marie
04-11-2022
REVIEW FROM
Gracias!
+Elegante pero moderno -El parqueo
Lizandro
04-11-2022
REVIEW FROM
Agradável
+Piscina meio privada com bonito jardim. -pequeno almoco podia ser mais variado sem tantos fritos.
Marisa
04-09-2022
REVIEW FROM
Exceptional
+habitaciones cómodas, jardines preciosos, parking -olor a humedad en la habitación
Natalia
04-08-2022
REVIEW FROM
They can do better service
+Could improve more for breakfast -Reception was very rude. Didn't want to explain anything about the tourist attractions near by always referred to go to the room and read the book . Morning breakfast didn't offer orange or fruits it we want we have to pay extra. Disappointed
Herbert
04-08-2022
REVIEW FROM
Buena estadia
+El desayuno, la ubicacion -La persona de recepción no me ayudo bien para reservar un tour de buceo, lo que hizo que perdiera mi lugar cuando le dije que queria hacerlo y que reservara el espacio
Martin
04-08-2022
REVIEW FROM
great place to stay in for Manuel Antonio
+great rooms, pools, staff -breakfast is not Amazing, restaurant not recommended, close to the road if you are by the small pool (minor comment)
Baptiste
04-06-2022
REVIEW FROM
Exceptional
+Very clean, good food and the nicest, most accommodating staff! Very relaxing environment. -I didn't like leaving!
Nikki
04-06-2022
REVIEW FROM
war ganz nett. würde es aber kein zweites mal buchen.
+Gratis Parkplätze. Sauber. Freundliches Personal. -Unser Zimmer hatte kein Tageslicht. allgemein keine Aussicht vom Hotel aus, da das ganze Hotel von einer hohen Mauer umgeben ist.
Thomas
04-06-2022
REVIEW FROM
La pasamos súper bien, todo queda cerca. Todo es muy limpio. A mi familia le gustó bastante el hotel
+Las habitaciones son muy bonitas, siempre se encuentran limpias. El hotel como tal me gusta, el área de la piscina y la naturaleza que lo rodea.
Jimena
04-04-2022
REVIEW FROM
Exceptional
+Sehr nettes Hotel, sehr schön angelegt und große komfortable Zimmer!
Michaela
04-02-2022
REVIEW FROM
Gerne wieder
+Schöne Hotelanlage. Wir hatten ein großes Zimmer mit Meerblick vom Balkon. Personal sehr freundlich. Auf Anfrage bekamen wir unser Frühstück zum Mitnehmen, da wir früh los wollten und das Restaurant noch nicht auf war. Wir haben uns sehr über die Parkgarage gefreut - allerdings ist diese sehr eng (das Personal hilft aber beim Einparken) Bushaltestellen zum Manuel Antonio NP und Quepos nur ein paar Meter entfernt -Unser Zimmer war sehr dunkel - das hat der Balkon wieder ausgeglichen.
Katie
04-01-2022
REVIEW FROM
bien pour 2 nuits
+certes l'hôtel est vieillissant mais honnêtement c'est pas la misère non plus. Nous avons apprécié le calme, la literie et la piscine. -Parling pas très pratique pour les voitures. Petit déjeuner à améliorer car pas assez conséquent. Le personnel qui vient faire le ménage pendant qu'on est encore dans la chambre … Le personnel qui attaque lé jardinage a 6h30 du matin car il fait moins chaud ..
Benoit
03-31-2022
REVIEW FROM
Excellent hotel avec un tres bon service de restauration
+L'acceuil, la vegetation dans l'hotel, la piscine. Le restaurant avec ses excellents plats -Rien
Anonymous
03-31-2022
REVIEW FROM
Not enough launching chairs around the pool area.
George J.
03-30-2022
REVIEW FROM
tolle Lage.
+schöner Pool, tolle Lage!
Sarah
03-29-2022
REVIEW FROM
Heerlijke ruime accommodatie
+Het hotel ziet er prachtig uit, 2 zwembaden en de locatie is top. Bedden zijn goed en de kamers zijn zeer ruim. Ontbijt is ook prima en afwisselend. Parkeerplaats is onder het hotel wat ook fijn is.
Lianne
03-29-2022
REVIEW FROM
Good
+Le lieu est beau au milieu d'une belle végétation, très bien placé à Manuel Antonio. -L'accueil assez froid et complètement impersonnel lors du check-in.. c'est rare au Costa Rica pour être noté. Le petit déjeuner est également très limité au niveau du choix, toute option étant facturé. Les équipements de la chambre commencent à faire un peu vieux. Le rapport qualité/prix n'est pas au rdv pour la région.
Simon
03-29-2022
REVIEW FROM
Perfect place
+Really nice place, it was clean, near bars, restaurants, shops. We love it.
Mmb818
03-28-2022
REVIEW FROM
Gutes Hotel in dem unschöne n Ort am P.N.M Antonio
+Ein koloniales Hotel. Modern renoviert. Große Zimmer. Tropischer Garten -Lage an Straßenkreuzung. Das Personal ist extrem unfreundlich. Das Benehmen soll wohl cool sein. Ist aber einfach nur unhöflich
Thomas
03-27-2022
REVIEW FROM
Very good
+lovely pools !
Anke
03-26-2022
REVIEW FROM
Ordentliches Hotel mit hübschem Garten
+Sehr hübsch angelegter Garten um den Pool herum und zwischen den Zimmern. Hotel ist etwas in die Jahre gekommen, zimmer aber sehr sauber. Es gibt Klimaanlage und 2 Ventilatoren im Zimmer sowie Fliegengitter am Fenster. Die Fenster lassen sich nur leider nicht richtig öffnen, nur die Lamellen schräg stellen. Daher kommt nie richtig Luft in den Raum. Frühstück auch gut, 3 Optionen wählbar. Der Rest kostenpflichtig. -Einfach nicht so familiär und herzlich, wie wir es in Costa Rica oft erlebt haben. Ist aber auch ein größeres Hotel. Lage ist oben auf dem Berg in Manuel Antonio, man kann nicht wirklich zum Strand laufen.
1sarah1
03-26-2022
REVIEW FROM
Perfect
+Very comfortable and nice property. Really relaxed and had a good time -All perfect the breakfast could have some improvement.
Panagiotis
03-25-2022
REVIEW FROM
Súper bien! La verdad que no esperaba Yam excelente servicio, el hotel esta muy bonito, muy limpio, las habitaciones son grandes, la alberca muy padre, el desayuno incluido rico, la gente se portó súper amable, definitivo lo recomiendo y claro que me volvería a hospedar ahí .
RODRIGUEZ
03-25-2022
REVIEW FROM
Good
+Había mucho ruido para dormir, debido a que la habitación estaba al lado de la piscina.
Amanda
03-24-2022
REVIEW FROM
Good
+Room is spacious and comfortable -Parking was not organized, there aren't slots allocated to rooms or anything, you arrive and you need to ask someone to show you where to park, and depending on where you are parked you might need someone to let you out. The free breakfast menu is restricted to 3 options.
Khouloud
03-24-2022
REVIEW FROM
Formule déjeuner à repenser
+Le personnel très sympa, deux piscines à disposition, petit coin jeux (babyfoot et billard), hôtel au milieu d'une végétation dense. -Le petit-déjeuner trop "strict" au niveau du choix, chaque écart doit être pris en supplément (lait pour ceux qui ne boivent pas de café ou thé, bacon, etc). Le menu du restaurant est limité, aucun plat local, plutôt burgers et compagnie.
Ana
03-22-2022
REVIEW FROM
very nice and beautiful hotel, big room with big bathroom, delicious breakfast, safe car garage
+really big and clean room with beautiful balcony, delicious breakfast, safe garage for cars, big bathroom, comfortable bed, beautiful garden. -Our room was next to the road where loud motorcycles drove by at night and early morning. You had to ask the front desk to open the garage every time when you entered and exits.
Shundong
03-22-2022
REVIEW FROM
Very good place to stay for Manuel Antonio
+Nice hotel, room were fantastic, pool right next to the room. Don't be mislead by location- bus is super easy to get and this was the best value money ratio for us in that area! -Nothing
Denis
03-21-2022
REVIEW FROM
Buena opcion entre ubicación precio y calidad,
+Excelente lugar, la habitación un tanto básica pero muy cómoda, la recepcionista nos asigno una mejor habitacion por que habia disponibilidad, gracias Nicol
Oskar
03-19-2022
REVIEW FROM
Good
+le jardin magnifique, les 2 piscines, la grandeur de la chambre et de la salle de bains, la gentillesse du personnel -beaucoup de marches !
Nathalie
03-19-2022
REVIEW FROM
séjour très agréable, bien pour les courts séjours.
+les piscines et la gentillesse du personnel. -le p'tit déjeuner.
Laurlaye
03-19-2022
REVIEW FROM
Absolutely gorgeous- will be back!
+This boutique hotel was absolutely perfect! We had a wonderful room (101) which had its own veranda, a partial ocean view and a spiral staircase that leads to the smaller pool that isn't used by many ppl- so like having your own private pool! The grounds are spectacular- a tropical oasis. Both pools are lovely and the staff is so friendly and helpful. Wendy at the front desk was so accommodating and kind. We spent 3 nights here and spent our last night at Hotel San Bada. San Bada was terrible- we had wished we hadn't left Villas Lirio! Plus the bus stop is right in front of the hotel and so cheap. We rode it several times going out to dinner. You don't need a car in Manual Antonio! -Would have liked more breakfast options.
Amy
03-19-2022
REVIEW FROM
Very good
+Schönes Zimmer
Peter
03-18-2022
REVIEW FROM
renovante
+excelente desayuno ! muy amable personal y atmosfera agradable , hotel es antiguo pero esa en excelente estado y tiene un charm bonito -parqueo es complicado pero entendemos que es por el tipo de zona , tan quebrado el terreno ,
Pablo
03-18-2022
REVIEW FROM
Amazing stay!
We had room 101 and it was spectacular! It had its own upstairs veranda, ocean view and spiral staircase down to one of the pools. The hotel was so beautiful and clean and the staff so friendly- especially Wendy at the front desk. We also stayed at Hotel San Bada and it was awful. Save your money and stay here instead! You won't regret it.
amosjanefrost
03-18-2022
REVIEW FROM
Gardens surrounding the hotel was beautiful. Our room was large and clean. Our balcony overlooked the ocean and mou.
tina
03-18-2022
REVIEW FROM
Bastante bonito.
Edwin Adonay Mejia
03-17-2022
REVIEW FROM
Superb
+Krásnĕ zařízený hotel s kde jsou na každém kousku obrazy a různé dekorace. Pĕkný nábytek a celý hotel je ponořen do bujné zelenĕ. Dva bazény v úžasném prostředí. -Hotel je úžasný ale chtĕlo by to vymĕnit u bazénů polstrování na lehátkách a také na posezení před pokoji na křeslech a sedačkách....
Václav
03-16-2022
REVIEW FROM
Clean and spacious rooms very helpful staff
+The rooms were very spacious and bathrooms huge the beds were comfy too -Wish there was a balcony with a view of the road not just of the hotel only
Neetika
03-16-2022
REVIEW FROM
Exceptional
+Las dos piscinas, comodidad de la cama y la atención del personal.
Jandrullo
03-16-2022
REVIEW FROM
Good
+La habitacion a pie de la piscina y la cama muy cómoda -El parking y el desayuno incluido es escaso
Mayte
03-15-2022
REVIEW FROM
Good
+As comodidades e localização -Elevador não estava a funcionar e não houve ajuda com as bagagens (o nosso quarto era no último piso). O pequeno-almoço é igual todos os dias e não é buffet, o que reduz bastante a variedade do mesmo.
Filipa
03-15-2022
REVIEW FROM
Very good
+Great pool, comfortable bed, great staff -The pillows weren't very comfortable.
Chaya
03-15-2022
REVIEW FROM
Great Hotel
Will definitely visits again, great location and pool. Would have liked the bar pool to have been staffed. restaurant staff were excellent. The food in the restaurant was the best we had on our trip to Costa Rica
Arun R
03-14-2022
REVIEW FROM
Beautiful and unique property
Elizabeth
03-13-2022
REVIEW FROM
Fab hotel for 3 nights
Stayed here for 3 nights with Dorian (G Adventures) and loved it. The staff were brilliant, especially Gabriella who made my espresso martinis even though she never had before. She went above and beyond to show other staff how to make while she was off. Thank you so much to everyone there. The breakfast was delicious, as was the dinner! The pool area was lovely and the rooms are super cool with air con.
Dani W
03-12-2022
REVIEW FROM
Good option in Manuel Antonio
+The pool area and the garden is really nice, the room was spacious. The breakfast was also good. -The room was a little dark.
V
03-12-2022
REVIEW FROM
Me gusto mucho todo! La habitación, las instalaciones, etc.
mauricio carrera
03-12-2022
REVIEW FROM
Very good
+Very nice hotel with 2 pools, the bigger one in the center of the construction surrounding the rooms. The whole pool area was very relaxing with many small palm trees. The rooms were spatious and clean although they need some kind of renovation. The reception staff was very helpful and the location very close to everything including Manuel Antonio NP. -Breakfast is a la carte with extra charge in case somebody wants something more. It could have a buffet however. The rooms are a bit old fashioned and need renovation.
Antonios
03-10-2022
REVIEW FROM
Good
+la habitación muy oscura
Gabriela
03-06-2022
REVIEW FROM
Everyone at Villas Lirio was very nice specially Will at the bar. We definitely will be coming back.
+The location was great
Paola
03-06-2022
REVIEW FROM
Agradable y cumplió la necesidad.
+la habitación era amplia, y la piscina linda. -No había estacionamiento disponible todo el tiempo, era muy difícil estacionar. El desayuno no era muy rico y además se podía elegir "un plato" y después cada agregado se cobraba adicional (ej fruta). Las instalaciones un poco antiguas.
Sofia
03-05-2022
REVIEW FROM
We had a beautiful oceanview room..large and comfortable but on the third floor and the elevator was out of service which did create an issue for our special needs daughter...overall a great experience.
Deborah
03-04-2022
REVIEW FROM
Good
+Sehr schöne Anlage -Leider war es nicht möglich, im Freien zu frühstücken oder zu essen, da das Restaurant keinen Außenbereich hat.
Wolfgang
03-04-2022
REVIEW FROM
établissement agréable mais reste assez cher par rapport aux prestations fournies
+l'emplacement proche du parc manuel Antonio les piscines les extérieurs la gentillesse du personnel -peu de places pour se garer petit déjeuner limité (ou supplément à payer) restaurant assez cher
Chloé
03-04-2022
REVIEW FROM
Linda estadía para parejas y familia
+buena ubicación, buen desayuno, personal muy amable y todo el hotel muy limpio y cuidado
Belen
03-04-2022
REVIEW FROM
Good
+la piscine et la décoration des chambres et du jardin -Le petit déjeuner vieillot, le personnel n'est pas toujours accueillant, le coffre fort dans notre chambre ne fonctionnait pas
Mirentxu
03-04-2022
REVIEW FROM
Plus belle hôtel de notre séjour
+Très belle hôtel, grande et belle chambre bien équipé, belle environnement et belle piscine. -Tarif un peu élevé (mais comme dans toute la zone de Manuel Antonio), au petit déjeuner de ma fille le chocolat en supplément!!! (alors que le café inclus bien sûr), les mojitos moyen.
Jerome
03-04-2022
REVIEW FROM
Superb
+great space inside and out. great garden, good breakfast. The owner and Christina very helpful
Bob
03-01-2022
REVIEW FROM
schöne Unterkunft und tolle Strände in der Nähe
+der etwas antiquierte Colonialstyle ist klasse
Andreas
03-01-2022
REVIEW FROM
Superb
+los parqueos
Guiliana
03-01-2022
REVIEW FROM
Superb
+la habitación estaba genial era muy amplia y las camas muy cómodas. -el patio de la terraza no tenia luz y por la noche se nos coló una zarigueya
Pilar
03-01-2022
REVIEW FROM
Hermosas Piscinas y atención al huésped
+Me gustaron sus dos piscinas hermosas y sus jardines. Tienen muy buen servicio al cliente. -El único inconveniente fue con las llaves de la habitación que no servían muy bien
Laura
03-01-2022
REVIEW FROM
Superb
+belle hotel bien situe espace piscine au top jolie plantation personele mega cool ! -il et bien mais malheureusement un peux vieux jeu un petit coup de jeune lui ferai pas de mal !
Kiki
02-28-2022
REVIEW FROM
Excelente en todos los sentidos
Calidez en el trato, instalaciones hermosas y llenas de naturaleza, la comida deliciosa, precio accesible, ubicado cerca de ciudad y del parque. Lo recomendaría a cualquier persona que quiera visitar Manuel Antonio.
denisseb1707
02-28-2022
REVIEW FROM
Great central location in Manuel Antonio. Lovely property.
+Beautiful room with large comfortable bed. Fantastic grounds, like walking around the jungle! Two lovely pools. The main pool is a decent rectangular size while the second pool is long and thin. We actually liked the second pool best, but both are great. Helpful staff - we ordered several cocktails from the main bar and the barman brought them down to us, first at the main pool, and then again to the second pool when we moved. The location in Manual Antonio is great for walking/driving up or down (Manuel Antonio is beautiful but quite hilly) to other bars and restaurants and about 45 minute walk to the National Park entrance. -Parking was available but it was quite busy so the hotel kindly arrange an overflow car park in the basement.
Mark
02-28-2022
REVIEW FROM
fantastic facility---we had the presidential suite
marshall
02-28-2022
REVIEW FROM
Exceptional
+Las habitaciones, la vegetacion, las piscinas, el personal muy muy amable -Algunas habitaciones quedan justo en la zona de juegos y hay ruido si es que hay personas jugando pool
Marcela
02-27-2022
REVIEW FROM
Very good
+Pool Rooms were very big, clean, newly renovated bathrooms Balcony with ocean view
Brent
02-26-2022
REVIEW FROM
Bon Hôtel
+L'hôtel est propre, les chambres sont grandes et spacieuses (chambre double deluxe). L'emplacement est plutôt bon, proche des commerces et commodités ainsi que du Parc Manuel Antonio. Le garage est sécurisé. -Devoir demander à l'accueil à chaque fois que l'on sort de l'hôtel pour qu'ils nous ouvrent le garage. Devoir demander à l'accueil à chaque fois que l'on rentre pour savoir si il reste une place dans le parking. Les transats de la piscine moyennement propres et en quantités insuffisantes.
Julia
02-25-2022
REVIEW FROM
Very good
+las piscinas, el desayuno, la atención -la habitación tenía olor a humedad y poca luz. el hotel es bastante antiguo en decoración también pero es de calidad
Carolina
02-23-2022
REVIEW FROM
Exceptional
+Breakfast is huuuge!, and give it a try for the Caesar's Chicken salad!. -Everything was ok!
Crisarji
02-22-2022
REVIEW FROM
Lindo lugar
+El personal fue muy atento y nos ayudaron en todo lo que necesitamos, excelente por eso. Y el desayuno delicioso. -La dos piscinas muy bonitas pero eran demasiado frías. De los tres dias que nos quedamos sólo nos metimos 30 minutos en total.
Felix
02-21-2022
REVIEW FROM
Pleasant
+Staff were friendly -Room was dark, windows did not open, it is in serious need of an update.
Mark
02-20-2022
REVIEW FROM
Very good
+Grande chambre Accueil chaleureux Belle piscine -Deco très vieillotte Petit dej, la moindre chose est a payer (chocolat chaud, toast...)
Marjorie
02-19-2022
REVIEW FROM
Отличное место с невероятным бассейном . В живую лучше чем на фото. Море в пешей доступности. Прекрасное обслуживание и
Отличное место с невероятным бассейном . В живую лучше чем на фото. Море в пешей доступности. Прекрасное обслуживание. Завтраки разнообразные и очень вкусные . Очень рекомендую остановиться именно в этом месте . Внутри дизайнерский ремонт и всё ухожено
Oleg A
02-19-2022
REVIEW FROM
Cómo una casona antigua hecha hotel
+Personal amable, excelente disposición. Ubicación al centro entre Quepos y Manuel Antonio. No se necesita más, grata experiencia. -Estacionamientos chicos, complejos y pocos
Gregorio
02-18-2022
REVIEW FROM
Superb
+très bel établissement chambres spacieuses et belle piscine
Yunona
02-18-2022
REVIEW FROM
Nettes Hotel
+Die Zimmer sind geschmackvoll eingerichtet. Man hat 2 Liegestühle auf der Terrasse. Das Auto kann man in der Tiefgarage parken. Die Gartenanlage im Hotel ist sehr schön angelegt. Mit großen Bäumen, Wasserspielen und exotischen Pflanzen auf kleinstem Raum. Fußläufig kann man verschiedene Restaurants erreichen. -Das Frühstück ist das schlechteste von unserer Rundreise gewesen. Wenn man was anderes haben wollte, dann nur gegen happigen Aufpreis. Das geht gar nicht. Das Restaurant ist nicht sehr ansprechend, eher ungemütlich.
Anja
02-18-2022
REVIEW FROM
Great value hotel with great restaurant and staff. Many restaurants within easy walk. Good wifi
+Beautiful lush setting. Fantastic staff. Restaurant very good. Nice pool chairs always available -Parking secure but very tight. staff always willing to retrieve and park car.
Carlene
02-18-2022
REVIEW FROM
Good
+. Das einchecken war sehr schnell erledigt. Es gibt einen wunderschönen kleinen Pool der auch eine angenehme Temperatur hat. Die Betten sind Sehr bequem und man bekommt immer frische Handtücher -Es Ist sehr lange laut und hellhörig. Die Parkplätze sind sehr eng und man muß eine steile Abfahrt hinab fahren. Das Frühstück sind drei verschiedene zur Auswahl und leider viel zu wenig. Und der Aufpreis passt gar nicht zum Verhältnis Wir haben einmal drei Spiegeleier mit baken und ein Omelett dazu bestell wobei dann ein Frühstück für die drei Spiegeleier weg vielen und haben 17 dollars dafür bezahlt Sowas ist nicht gerechtfertigt Die Dusche sehr veraltet gehört modernisiert. Der Eingang sehr eng und kein Vorhang es wird Alles nass
Angelika
02-17-2022
REVIEW FROM
sejour agreable Manuel Antonio
+hotel bien situe piscine et restau sympas peesonnel adorable ! -equipements et deco viellote
Karine
02-17-2022
REVIEW FROM
Très bien
+Le restaurant dans l'hôtel un vrai plus Le calme Le petit déjeuner était très bon -Le peu de luminosité dans la chambre
Solène
02-17-2022
REVIEW FROM
Nice option in Manuel Antonio
I think every hotel in this area is compact. I loved the secure, indoor (garage) parking but it's a tight fit and it can be a pain to get cars in and out. Overall we had a good experience at this hotel. Beds were comfortable. The breakfast was mediocre.
Glen
02-17-2022
EXPLORE. WANDER. DISAPPER.
The Great Escape
You'll Remember.
Hotel Villas Lirio is located in the beautiful mountains of the Central Pacific and near the very popular Manuel Antonio National Park.