Welcome to a beautiful
mountain setting near
Manuel Antonio National Park
GET THE BEST PRICE
Accomodation
Tropical Style
Experience
Located in the beautiful mountains of the Central Pacific and near the very popular Manuel Antonio National Park, we present Hotel Villas Lirio which offers 33 amazingly comfortable rooms, tropical style restaurant & lounge, and two crystalline pools, all surrounded by exquisite design to give you a true Costa Rican rainforest experience.
ACCOMODATION & CONFORT
Our Rooms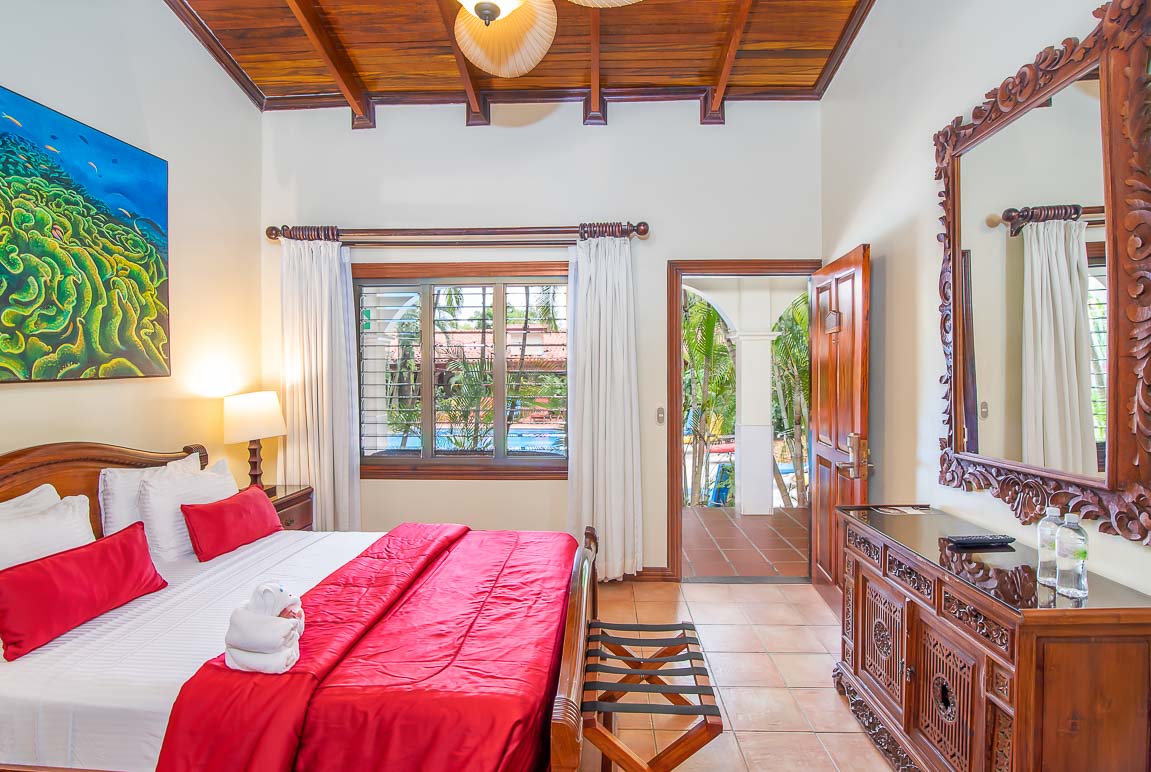 DOUBLE ROOM
WITH GARDEN VIEW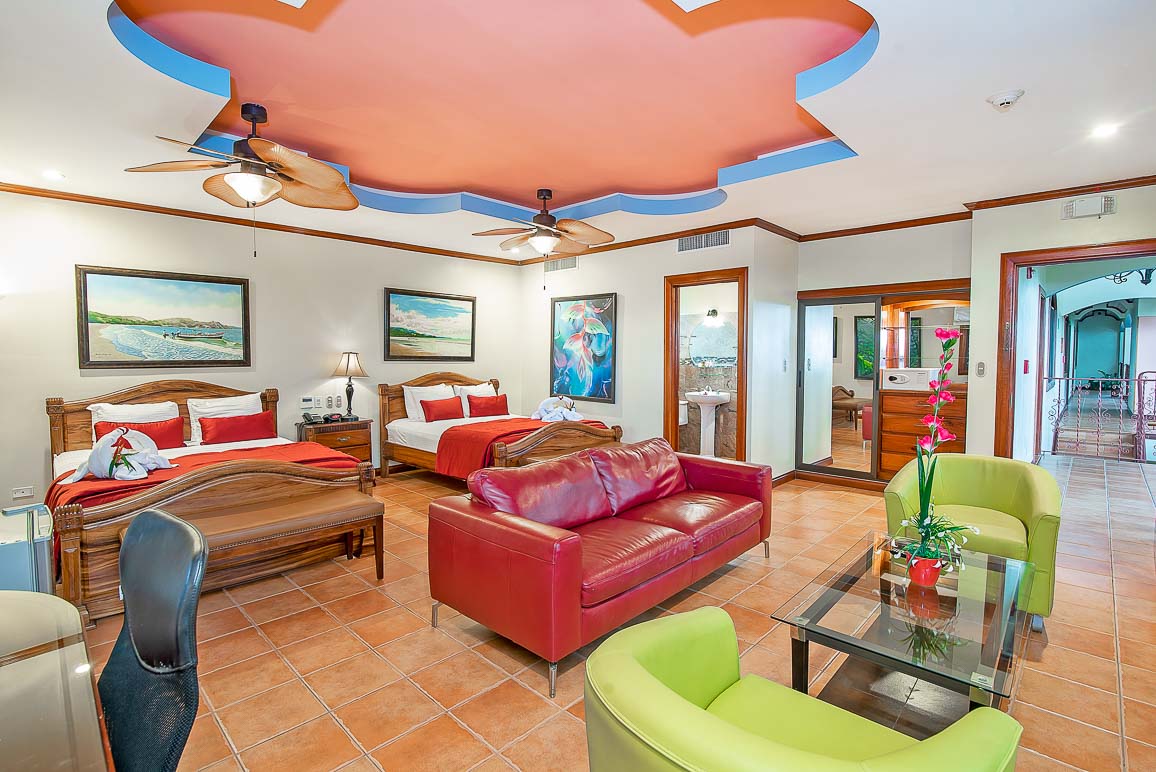 DOUBLE ROOM WITH TWO
DOUBLE BED GARDEN VIEW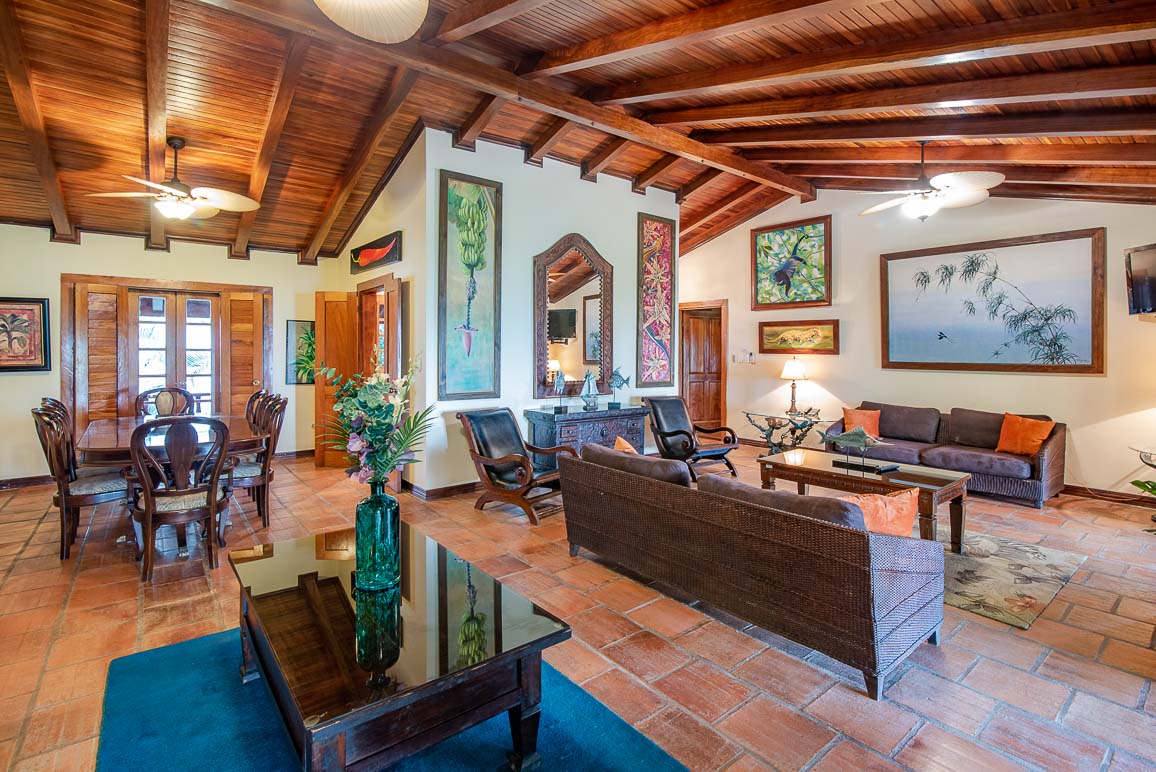 VACATION AT EASE
Inspired Incentives

Make your event unforgettable, with the class and elegance that only we can give you.

This finely appointed hotel is the flagship in our community of boutique hotels, and no two rooms are identical.

It features two outdoor swimming pool set in tropical gardens.
WHAT OUR CUSTOMERS SAY
About Us
REVIEW FROM
Excellent
The hotel is located in a huge tropical garden, which we loved. Staff is really friendly and the restaurant was exceptionally good! -Nothing really. We had a room that was a bit noisy, because it was located right next to a big, loud ice machine, but they immediately gave us a different room when we requested it.
Kyra
11-28-2022
REVIEW FROM
great 3 night at this hotel
great hotel, fantastic location -breakfast would have been better if it was buffet service
Helen
11-24-2022
REVIEW FROM
Gerne wieder!
Freundliches Personal. Möglichkeit Frühstück zum mitnehmen zu bekommen, wenn man vor der Frühstückszeit los muss. Nette Innenanlage mit Affen, Agutis und anderen Tieren.
Matthias
11-22-2022
REVIEW FROM
beautiful hotel and incredible guest services
Our hotel room was beautiful and roomy. The beds were very comfortable. The food was delicious and the servers were great. The lush vegetation was gorgeous and we liked that they left the incredible trees in tact and built around them. The staff was amazing. We traveled to 4 different places in Costa Rica and this was by far the best hotel. We know we will be back!
Patti Bollenbacher
11-17-2022
REVIEW FROM
Excellent
Beautiful colonial style hotel. Friendly staff. -The selection of included breakfasts was poor and inflexible.
Guenther
11-16-2022
REVIEW FROM
Excellent
la armonia con la naturaleza
Vicente
11-13-2022
REVIEW FROM
genial
sus instalaciones muy acogedoras y el personal muy atento -estuvimos en la habitación 305, es el único detalle, no pude dormir tranquilo toda la noche, detrás o a la par no se que tienen si el cuarto de lavandería, y a cada rato se escucha un estruendo como que se caen tarros plásticos, o algo, pero es un escándalo que a cada rato me despertaba, pero de ahí en fuera super bien todo
Ortega
11-10-2022
REVIEW FROM
Very Good
buena ubicación y personal muy amable.
Laura
11-09-2022
REVIEW FROM
Very Good
El estilo colonial del hotel, la limpieza de las instalaciones, la atención del personal.
David
11-08-2022
REVIEW FROM
lovely hotel in a great location with fantastic staff
Nice hotel and great value, the staff are so nice! Good breakfast and happy hour is a bonus.
Chloe
11-07-2022
REVIEW FROM
nice decor, friendly staff, ok hotel
friendly staff, happy hour discount, nice fruit ag breakfast -elevator didn't work, no desk in room
Michele
10-11-2022
REVIEW FROM
A 8 min en coche de Manuel Antonio
Habitación muy amplia con dos camas grandes. Le faltaba algo de iluminación natural, ya que tenía dos ventanas que daban al pasillo común de acceso. La decoración demasiado clásica para mi gusto. El desayuno era un poco flojo, contando con 3 opciones: típico, americano y continental. Cualquier otra comida adicional, la cobraban. Lo mejor del hotel me parecieron las piscinas, que había 2. Los jardines también estaban muy bien cuidados. Tienen muy pocas plazas de parking, por lo que solo tendrás plaza bajo disponibilidad a la llegada. Eso sí, las plazas de parking son súper súper justas; cuesta aparcar el coche, e incluso salir del mismo una vez has aparcado.
Miri V
09-18-2022
REVIEW FROM
Wunderbare Unterkunft mit Dschungel-Feeling
+Wunderbare Lage mitten im Grünen - ein richtiges Dschungelfeeling mit einzigartiger Fauna und Flora. Sehr große und saubere Zimmer, romantisch beleuchteter Swimming-Pool, freundliches Personal und gemütliches Frühstück. Meine Freundin und ich können diese Unterkunft nur wärmstens weiter empfehlen.
Katharina
09-11-2022
REVIEW FROM
рекомендую выбрать люкс с выходом к бассейну
+великолепный номер люкс - ощущение, что мы сняли домик) во-первых, чудесная лоджия, свой выход к бассейну, где никогда не бывало людей. во-вторых, обстановка номера. Я почувствовала себя прекрасной сеньоритой, захотелось остаться жить. Множество винтажных стилистических деталей, спасибо хозяину за такую коллекцию. чудесный бассейн - он предельно чистый, очень красивая мозаика, прекрасная подсветка. в общем, с удовольствием сняли бы на долгий срок) -завтраки не очень понравились( но кофе хороший за территорией проходит дорога, иногда летают мотоциклисты, но для городских жителей не привыкать к шуму.
Anastasiia
09-08-2022
REVIEW FROM
This place feels like staying with good friends. The cheerful staff knew our names and treated us like family. Briefly - Comfortable bed, clean room with cold AC, great restaurant for meals and happy hour, and just a short walk to the best beaches and other really good restaurants.
Mark
09-08-2022
REVIEW FROM
Pleasant
+piscine, vegetazione, posizione -colazione molto scarsa, nessuna attenzione al cliente, prezzi altissimi, rumore notturno di un generatore che ci ha impedito di dormire.
Fabio
09-06-2022
REVIEW FROM
regular
+Desayuno limitado en opciones , piscina bien , habitación bien aunque ponen limite de horario para el aseo -las limitaciones en las estancias, alimentacion, y estacionamiento
Carlos
09-02-2022
EXPLORE. WANDER. DISAPPER.
The Great Escape
You'll Remember.
Hotel Villas Lirio is located in the beautiful mountains of the Central Pacific and near the very popular Manuel Antonio National Park.